Canadian Symbols

The National Flag of Canada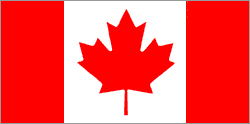 A symbol of Canadian identity
The official ceremony inaugurating the new Canadian flag was held on Parliament Hill in Ottawa on February 15, 1965, with Governor General Georges Vanier, Prime Minister Lester B. Pearson, the members of the Cabinet and thousands of Canadians in attendance.
The Canadian Red Ensign, bearing the Union Jack and the shield of the royal arms of Canada, was lowered and then, on the stroke of noon, our new maple leaf flag was raised. The crowd sang the national anthem O Canada followed by the royal anthem God Save the Queen.
The following words, spoken on that momentous day by the Honourable Maurice Bourget, Speaker of the Senate, added further symbolic meaning to our flag: "The flag is the symbol of the nation's unity, for it, beyond any doubt, represents all the citizens of Canada without distinction of race, language, belief or opinion."
The Maple Leaf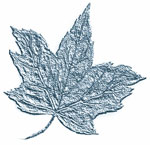 The maple leaf is a popular symbol of Canada. Historians say it was used as a symbol of Canada as early as 1700. You will see it on the one-cent coin, where its design has hardly changed since 1937.
Since February 15, 1965, a red maple leaf has been featured on the national flag of Canada. It has become our most prominent symbol.
The Beaver
The beaver is one of the symbols of Canada.It appears on the five-cent coin.